Technology
Bookmarks

Mail
Search
Australian
News
Help
Fun

Cars

Imports
Guides
Mitsubishi
Nissan

Comics
Design

Others
Email
BoingBoing
Boing Boing
Surveil your own state with the PapaGo Dash Cam
Sunday 28th of May 2017 06:18:03 AM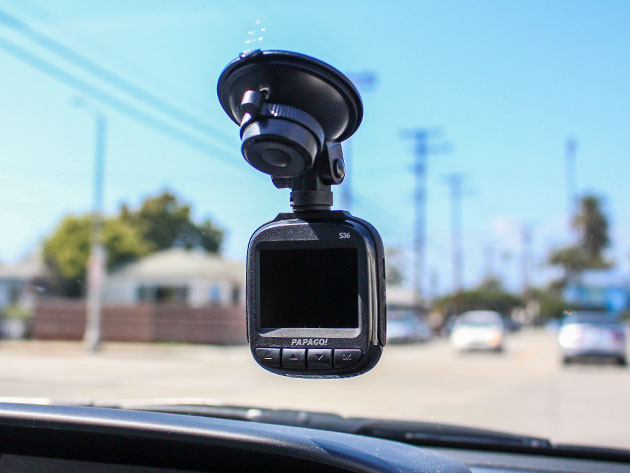 If you don't want to get stuck footing the bill for a hit and run, this dashboard-mounted camera offers up to 2K resolution to make sure you always have a reliable witness, and it's available in the Boing Boing Store for 30% off it's usual price.
The PapaGo mounts unobtrusively to your windshield to see everything in its 175º ultra-wide viewing angle. It supports recordings up to 12 hours in length onto a micro SD card, and can be set to activate automatically from nearby motion. To prevent against unexpected data loss, the included G-sensor ensures files are saved in the event of a collision.
You can pick up the PapaGo Dash Cam in the Boing Boing Store for $124.99.
Kickstarting gorgeous, illustrated slipcased classics with art from Pope, Shimuzu and Sienkiewicz
Sunday 28th of May 2017 01:52:22 AM

Zachary Zmith writes, "A Kickstarter is funding beautifully-designed and illustrated editions of classic stories, with illustrations from Paul Pope, Yuko Shimizu and Bill Sienkiewicz. They have already met their initial goal to fund a version of Algernon Blackwood's 'The Willows' with art by Paul Pope. If they reach $100k, Bill Sienkiewicz will illustrate H.G. Wells' vivisection classic." (more…)
The anti-Net Neutrality bots that flooded the FCC impersonated dead people
Sunday 28th of May 2017 01:37:23 AM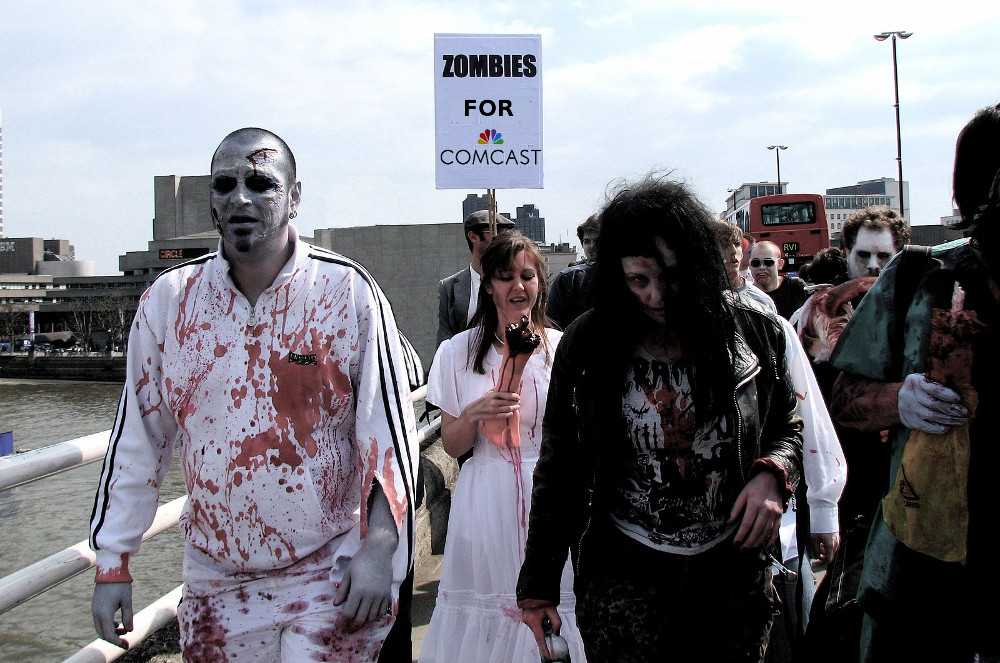 Half a million fake, identical anti-Net Neutrality comments were posted on the FCC's docket on killing Net Neutrality, using identities that appear to have been stolen from a voter registration breach. (more…)
A dystopian reboot of some sponsored Internet of Shit content
Sunday 28th of May 2017 01:23:42 AM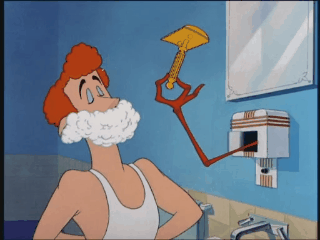 Dan Hon (previously) took note of a sponsored tweet in The Atlantic's Twitter feed: "SPONSORED: The future city: What changes when everything is connected? #MSFTCloud #ad" and decided to have a go at answering the question. The results were fantastic. (more…)
Leaks: Mercenaries targeted Standing Rock water protectors with anti-terrorist tactics
Saturday 27th of May 2017 10:15:22 AM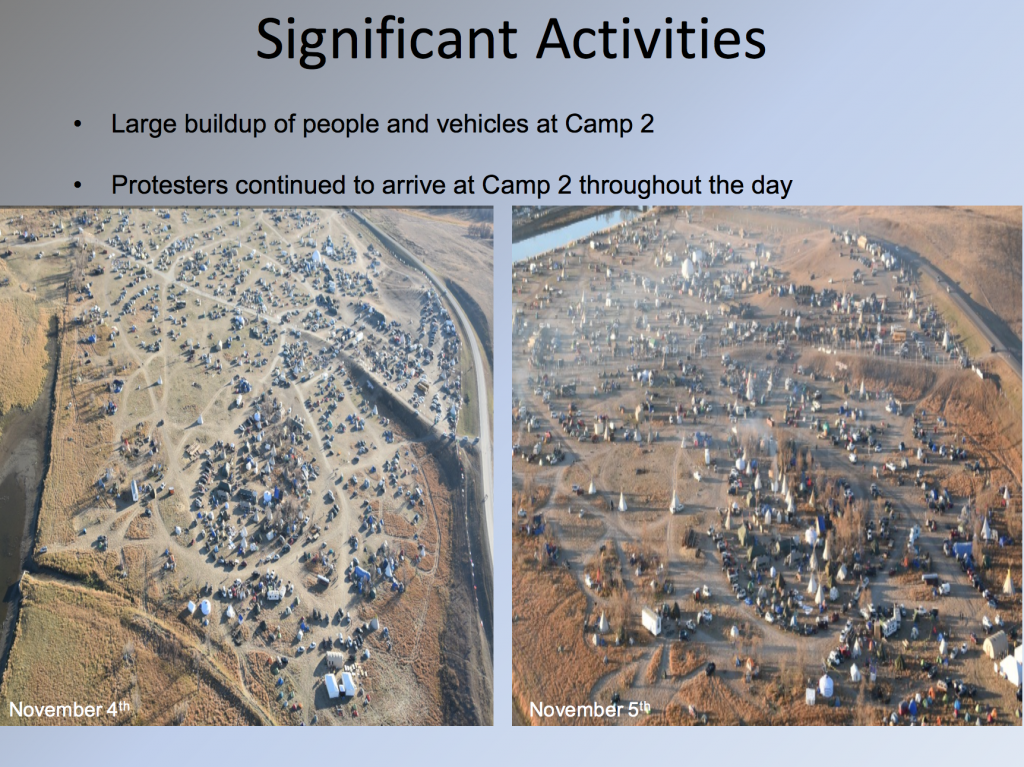 Tigerswan, a secretive private mercenary company, was hired by Energy Transfer Partners to run campaigns against Dakota Access Pipeline protesters in five states, including states in which they were not licensed to operate -- the measures they deployed were developed as counterterrorism tactics, including (more…)
The Malta Files: a European version of the Panama Papers, revealing a global web of corruption
Saturday 27th of May 2017 09:55:29 AM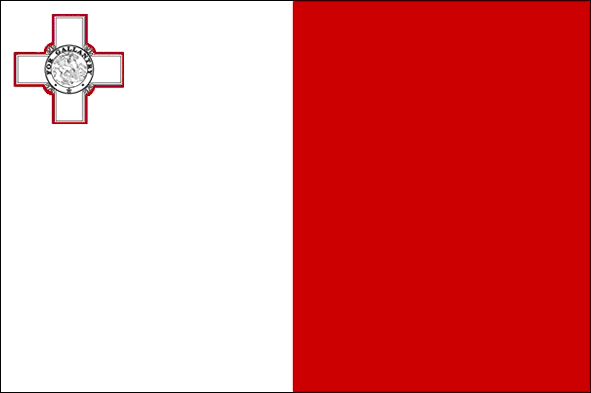 On Friday, a variety of news outlets around the world published the Malta Files, a cache of 150,000 documents leaked "from a Malta-based provider of legal, financial and corporate services," revealing, among other things, that Turkish President Recep Tayyip Erdogan was secretly given a $25M oil tanker (!) by Azeri billionaire Mübariz Mansimov, a "friend" of Trump's who was present at the inauguration. (more…)
Time-lapse of Juno's Jupiter fly-by
Saturday 27th of May 2017 08:14:42 AM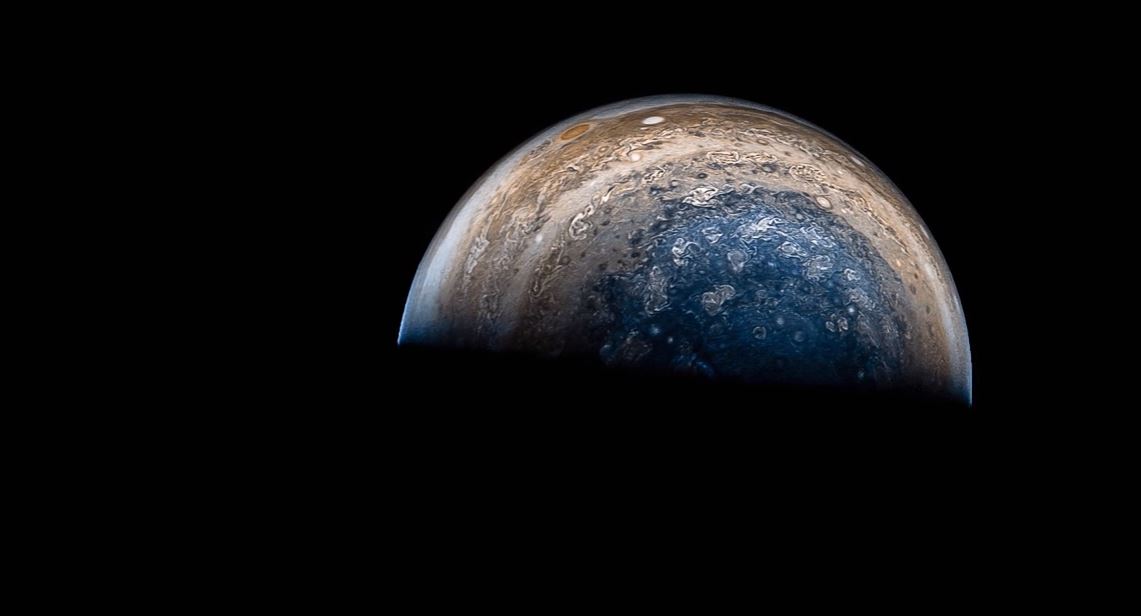 https://www.youtube.com/watch?v=iryExfFgrqI
Composited by Sean Doran from images taken by NASA's Juno probe.
Previously: Jupiter's south pole.
Gorgeous lip art elevates the lipstick game
Saturday 27th of May 2017 07:46:56 AM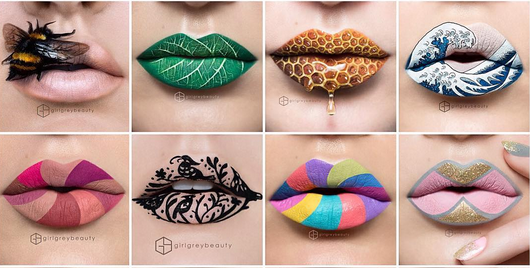 On her Instagram, Andrea Reed of Girl Grey Beauty creates gorgeously complex lip designs that are truly wearable art. Here are some of my favorites:
https://www.instagram.com/p/BUCvMiNgKCN/ https://www.instagram.com/p/BO5M5uMA0oT/ https://www.instagram.com/p/BNuoiu8APj8/ https://www.instagram.com/p/BLRW-flg5nm/ https://www.instagram.com/p/BFosvMGDBPo/ https://www.instagram.com/p/BFPKX62DBD0/ https://www.instagram.com/p/BEgpnhRjBOQ/ https://www.instagram.com/p/BCgGYg6jBNe/ https://www.instagram.com/p/BCidqqMjBEg/
You can find more designs on Reed's Instagram and you can watch her process in action over on her YouTube page:
https://www.youtube.com/watch?v=6ABPtXChgKw
Totally awesome animated music video starring Ronald Jenkees
Saturday 27th of May 2017 07:46:42 AM

Last month, musician and YouTube superstar Ronald Jenkees dropped his latest album Rhodes Deep. In honor of this delight, fan Ben Luce created this terrific animation called Quest for the Jam. (more…)
Keep your Mac healthy with Drive Genius 5
Saturday 27th of May 2017 06:17:30 AM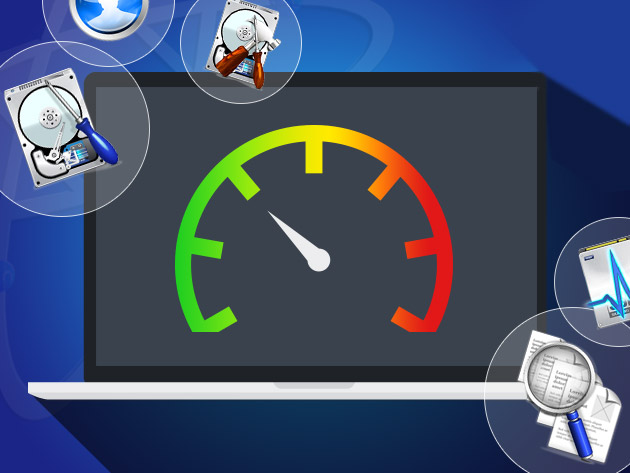 While some people still maintain that everything in Apple's walled garden "just works" and is immune to the rampant malware of the Windows world, the reality is different. The Mac's growing market share has made it a much more viable target for malicious actors, and its built-in tools aren't always enough to fix things. Drive Genius 5 gives your startup disk a set of robust cleaning tools, and it's currently available in the Boing Boing Store.
Drive Genius keeps your Mac running efficiently by purging unnecessary files. It helps you find large files eating up hard drive space, and monitors your file system for corruption to prevent data loss. It offers a simple tool for creating a bootable backup, so you won't lose hours in recovery time if your machine stops working unexpectedly. Drive Genius also automatically scans and cleans malware to keep your Mac safe from unseen threats.
Usually $99, you can get Drive Genius 5 for $39 here in our store.
The Realist: trenchant, beautifully surreal Israeli comics about a sweet and complicated existence
Saturday 27th of May 2017 12:36:14 AM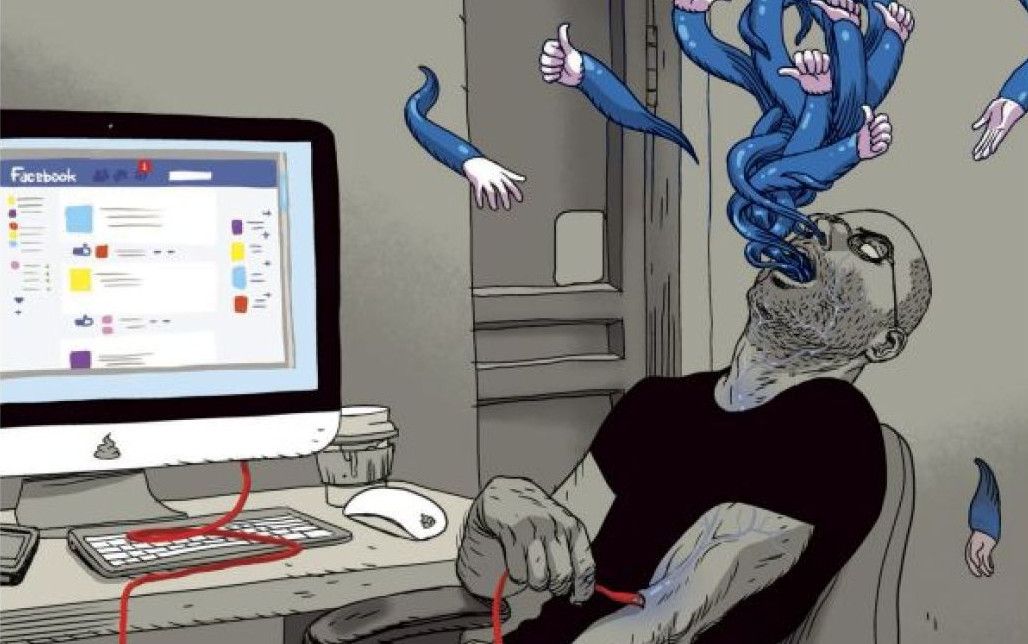 (more…)
19th century reporters carried clubs and knives to defend themselves against murderous Congressjerks
Saturday 27th of May 2017 12:34:47 AM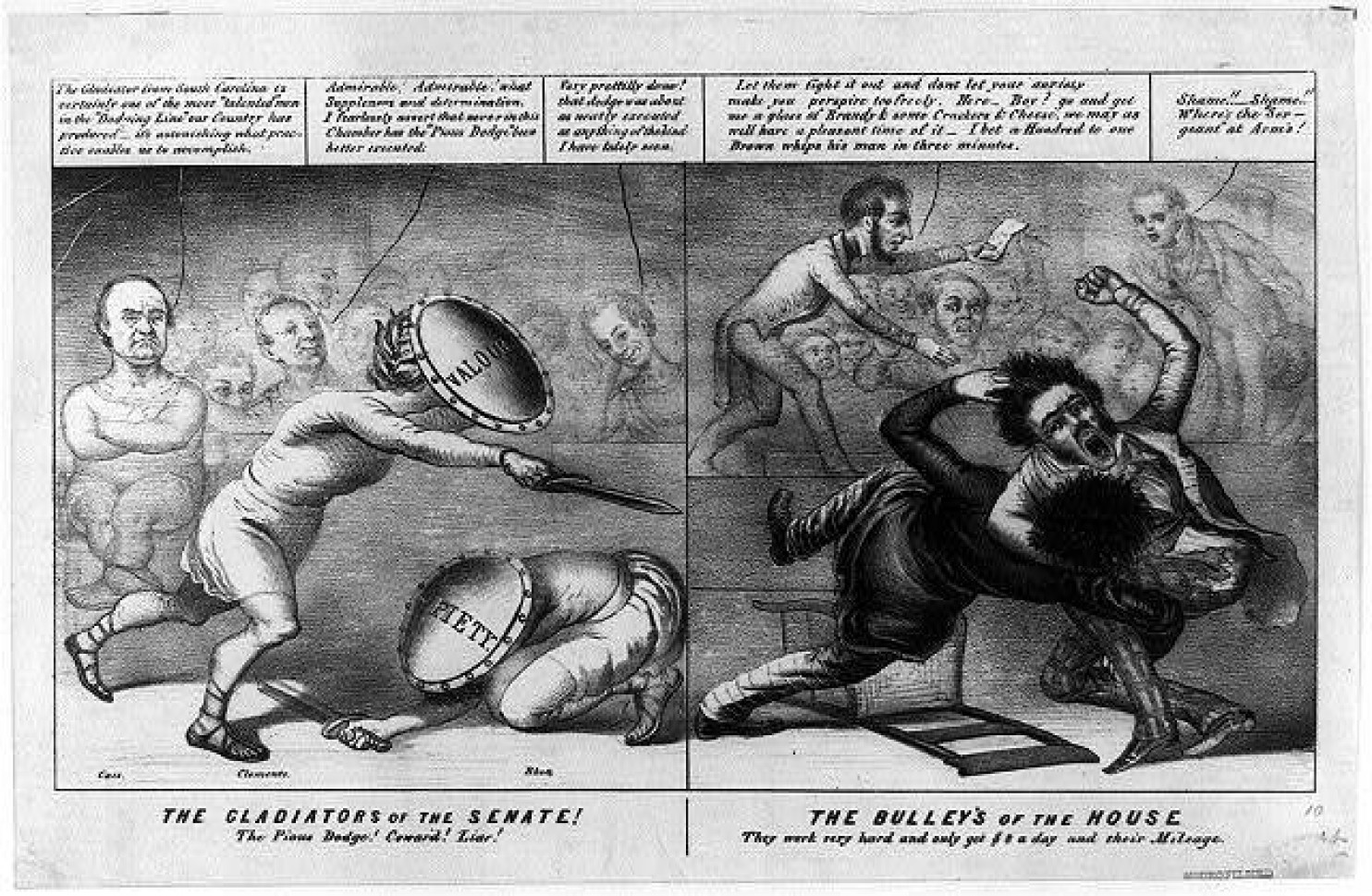 Hey, who knew? The reporter-beating crazed thug (and now Congressjerk!) Greg Gianforte is part of a long and dishonorable tradition of American Congressional reps who lashed out at the press! (more…)
Watch: Endoscopic video of beatboxer's larynx and throat
Saturday 27th of May 2017 12:23:16 AM

Beatboxer Tom Thum had ENT doctor and laryngeal surgeon Dr Matthew Broadhurst shine an endoscopic camera down his throat while beatboxing: "I wanted to find out how my larynx functioned when beatboxing compared to how it functions normally with speech, and whether or not there were any abnormalities in my laryngeal anatomy. I also had very little idea of what the inside of my throat and all my noise producing mechanisms actually looked like. The results were fascinating yet horrifyingly graphic and will probably make a few people spew in their laps." (via JWZ)
Gastric bypass surgery radically improves subjects' gut biomes
Saturday 27th of May 2017 12:17:36 AM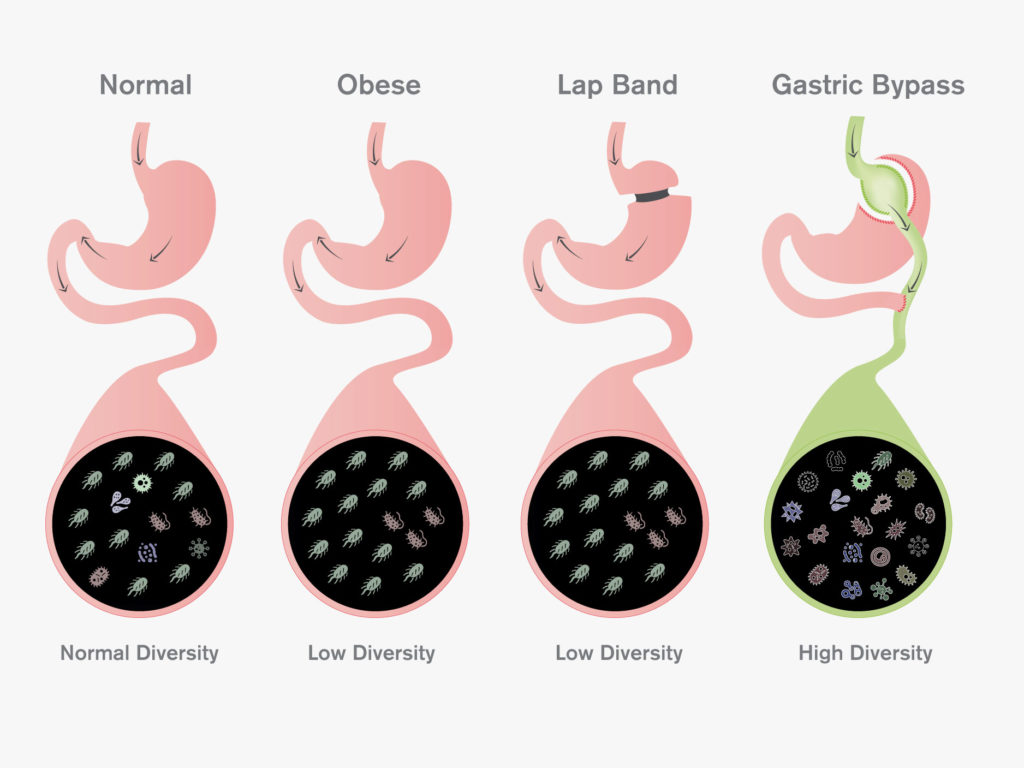 Gastric bypass surgery is remarkably effective at promoting weight-loss (it cuts the long-term risk of early death from morbid obesity by 40%), and it's long been presumed that the major action by which it worked was that, by bypassing the parts of the gut where most food absorbtion takes place, it limited the calories that subjects' bodies could harvest from the food they ate. (more…)
Medical implants and hospital systems are still infosec dumpster-fires
Friday 26th of May 2017 11:59:30 PM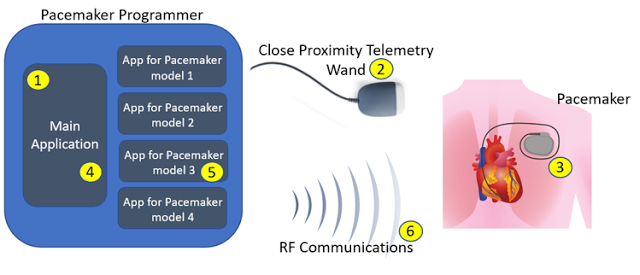 Medical devices have long been the locus of information security's scariest failures: from the testing and life-support equipment in hospitals to the implants that go in your body: these systems are often designed to harvest titanic amounts of data about you, data you're not allowed to see that's processed by code you're not allowed to audit, with potential felony prosecutions for security researchers who report defects in these systems (only partially mitigated by a limited exemption that expires next year). What's more, it can get much worse. (more…)
Most Chipotle restaurants were hacked by credit-card stealing malware
Friday 26th of May 2017 11:38:36 PM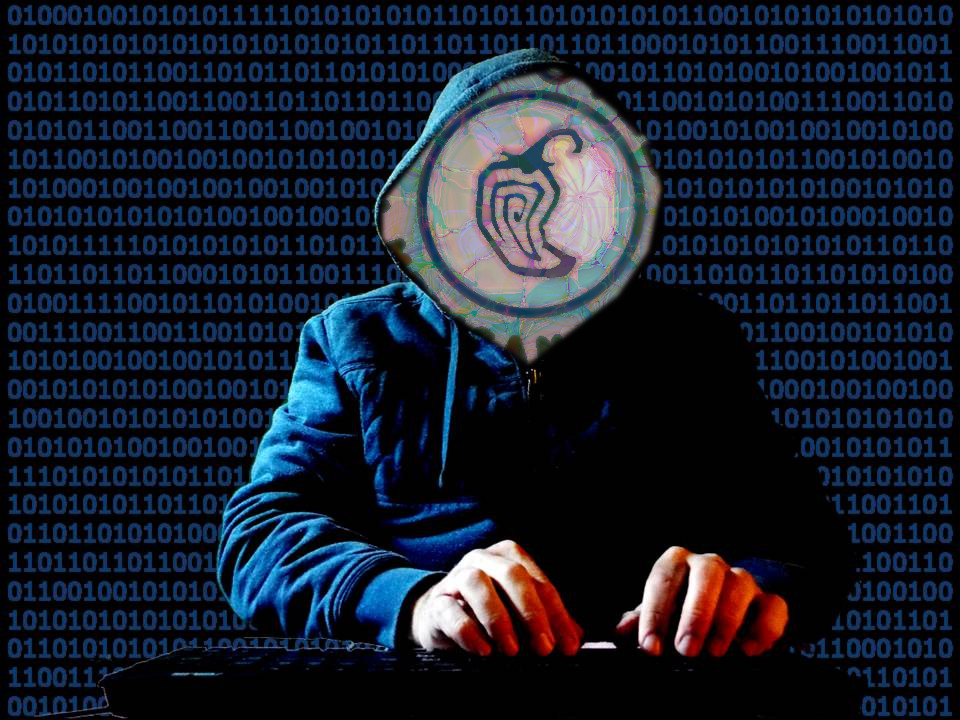 Did you think you got away clean when you ate at Chipotle without dying of listeria? Not so fast! (more…)
If JG Ballard designed an earwax removal tool kit...
Friday 26th of May 2017 02:21:56 PM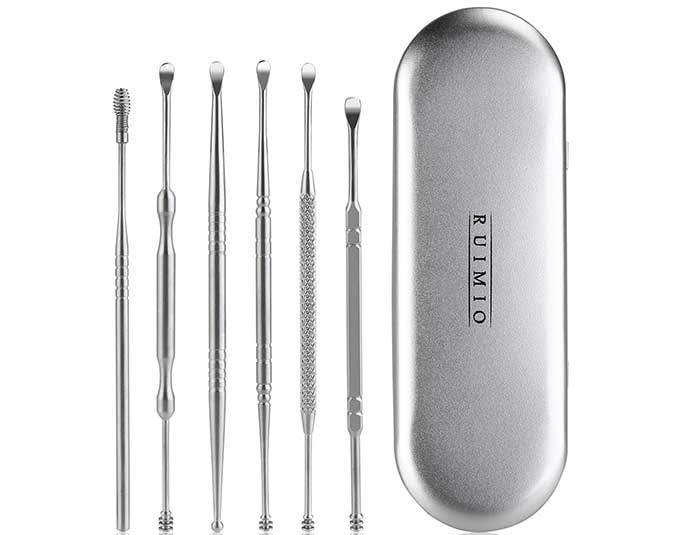 ...it would look like this. Made from 100% medical grade stainless steel, it "includes a tool with a unique spring and spiral design that can effectively relieve itching and massage the ear canal while cleaning." Look at the different handle design on each pick!
It's only $8!
I can't think of a better way to perforate my eardrum.
Oops, man panics and snitches on himself about $500 million opium poppy field
Friday 26th of May 2017 12:29:05 PM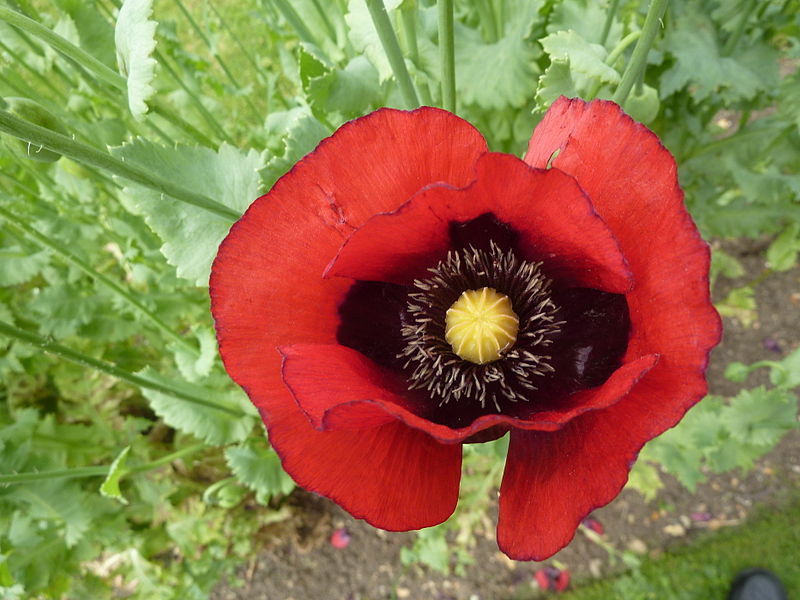 Cody Xiong from North Carolina should have kept his mouth shut, but when police came to his door to ask about something unrelated, the paranoid poppy grower said, "I guess you're here for the opium."
This led police to discover over an acre of poppy plants, worth about $500 million, in Xiong's backyard.
According to Time:
Investigators believe the plants were being harvested in Xiong's isolated rural lot, before being shipped elsewhere. Opium poppies are used to make opium, morphine, codeine and heroin, and police estimated that the haul consisted of over 2,000 pounds of the plant.

Xiong was arrested at the site and charged with manufacturing a Schedule II drug and trafficking in opium, both felonies. He was later released from jail after posting $45,000 bail.
Image: Magnus Manske
Sheriff Clarke didn't like plane passenger, had him harassed, then taunted him on Facebook
Friday 26th of May 2017 11:59:38 AM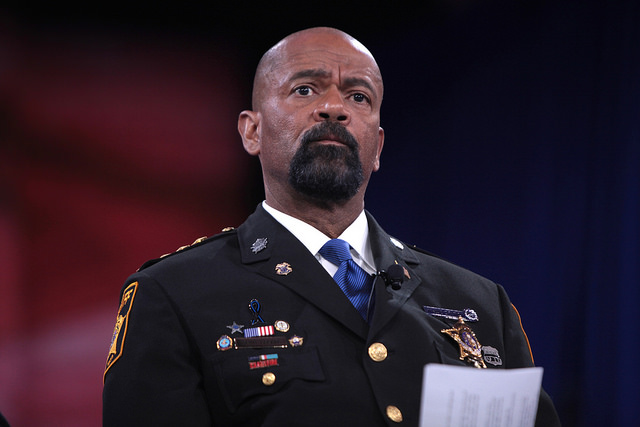 After a few words were exchanged on an American Airline flight between Milwaukee County Sheriff David Clarke and passenger Dan Black, Clarke was displeased. So he sent texts to his officers to harass Black when he got off the plane.
According to The Hill:
After Black and Clarke's exchange, Clarke sent a text message to Captain Mark Witek telling Witek what to do with Black.

"Just a field interview, no arrest unless he becomes an asshole with your guys," Clarke wrote. "Follow him to baggage and out the door."

"Question for him is, why he said anything to me," Clarke continued. "Why didn't he just keep his mouth shut?"
So what was it that he said?
When Black, 24, boarded the plane going from Dallas to Milwaukee, he thought he recognized Clarke, a Democrat who aligns himself with conservatives and is an outspoken supporter of Trump. But Black wasn't sure if it was Clarke, since the Sheriff, who usually wears a Stetson hat, was dressed in Dallas Cowboy attire.
Although the two men have different stories, they do agree that Black asked Clarke if he were the Sheriff. When the Sheriff replied that he was, Black silently shook his head, to which the Sheriff asked if Black had a problem with it. Black says he replied that he did not have a problem, while Clarke says that Black stood over him in a threatening manner.
When Black got off the airport, he was harassed by deputies, and then by Clarke via Facebook.
Black says he was detained, interviewed and escorted out of the Milwaukee airport by six deputies after the incident, according to the report.

After Black filed a harassment complaint against Clarke, Clarke taunted Black on his Facebook page.

"Cheer up, Snowflake," the post read, which included a photo of Black. "If Sheriff Clarke were to really harass you, you wouldn't be around to whine about it."
Black has filed a lawsuit against Clarke and his deputies. For more details go to the Milwaukee Journal Sentinel.
Image: Gage Skidmore
What's the story with "gross?"
Friday 26th of May 2017 11:33:18 AM

Linguist Arika Okrent, author of On the Land of Invented Languages: Esperanto Rock Stars, Klingon Poets, Loglan Lovers, and the Mad Dreamers Who Tried to Build A Perfect Language, explores the etymology of the word "Gross." Art by Sean O'Neill.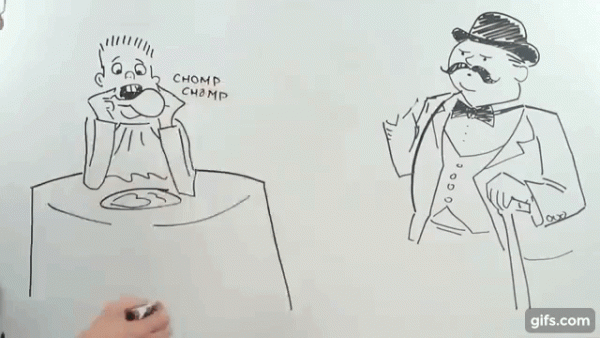 Jackass neighbor unplugs bouncy house at child's birthday party, trapping toddlers inside
Friday 26th of May 2017 11:13:29 AM

Thanks to surveillance video, Port St. Lucie, Florida police have identified the imbecile who yanked the plug of a bouncy house at a kid's birthday party, deflating it with toddlers inside. From Today:
"We believe that he thinks that he was pulling the plug to the DJ booth, but it didn't, it pulled the plug to the bounce house," Master Sgt. Frank Sabol of the Port St. Lucie Police Department said...

Police have identified the man but have not released his name. They attempted to question him, but said he was uncooperative. He could potentially be charged with trespassing.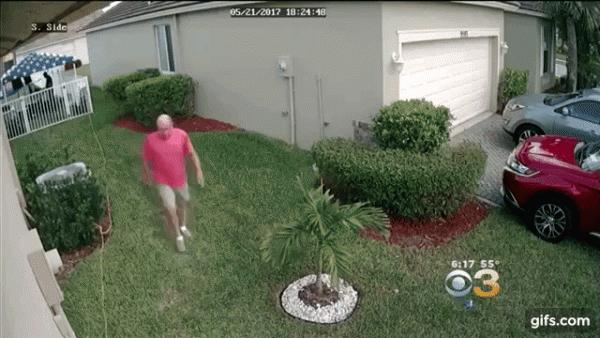 Anonymous caller tricks shoppers into licking store staff's feet
Friday 26th of May 2017 10:55:15 AM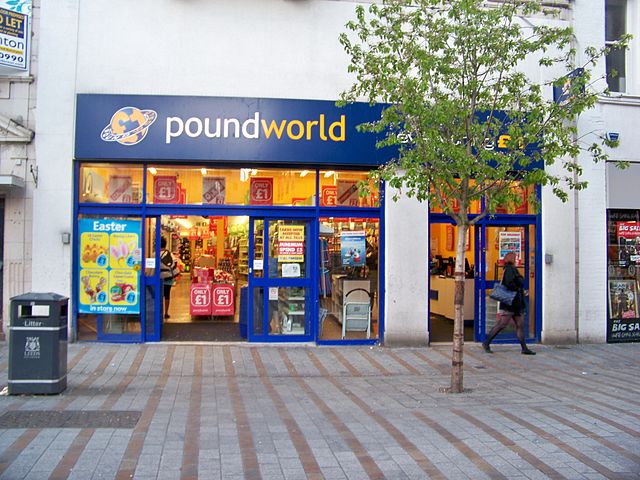 In 2012, I wrote about a movie called Compliance, a psychological thriller based on a true event in which a sociopath pretending to be a cop called a fast food joint and convinced the manager to do horrific things to a young employee.
A very similar incident happened this month in Devon, England. An unknown man called a store manager and, pretending to be from corporate headquarters, told the manager to close the shop for a special competition. The manager obeyed and asked the only two shoppers in the store at the time to come to the back room and speak to the caller. The shoppers -- a mother (Pamela, 55) and her daughter (Naomi, 24) -- were told they could win £3,000 at a store by performing a series of stunts. From Devon Live:
They were then taken by the manager into the store room at the back of the shop, where they spoke to the caller.

Naomi told DevonLive:

"He was asking us who were and where we worked and stuff like that, but I obviously didn't want to disclose where I worked so I just said I worked in a café."


The prank caller, who managed to dupe both the staff and Naomi and her mother, then made them carry out a serious of "humiliating and embarrassing" tasks around the store.

The manager and another member of staff were told to tie string around Naomi and Pamela's ears, throw water over them, draw on their faces with pens and make them crawl around the store on their hands and knees.

The mother and daughter were also ridden like horses around the store and told to lick the staff's feet.

Throughout the hoax Naomi and her mother were referred to by the two female members of staff as "ugly and "beast" and in return had to refer to the manager as "beautiful lady."
Eventually the shoppers realized that there was no competition and went to the police. The store, Poundworld, offered them a £200 gift card.
The caller struck again at another store in Bitterne, Southampton, with similar results.
Image: Mtaylor848/Wikipedia
Fresh pink pineapples (genetically modified) are about to be a thing in the US
Friday 26th of May 2017 10:49:45 AM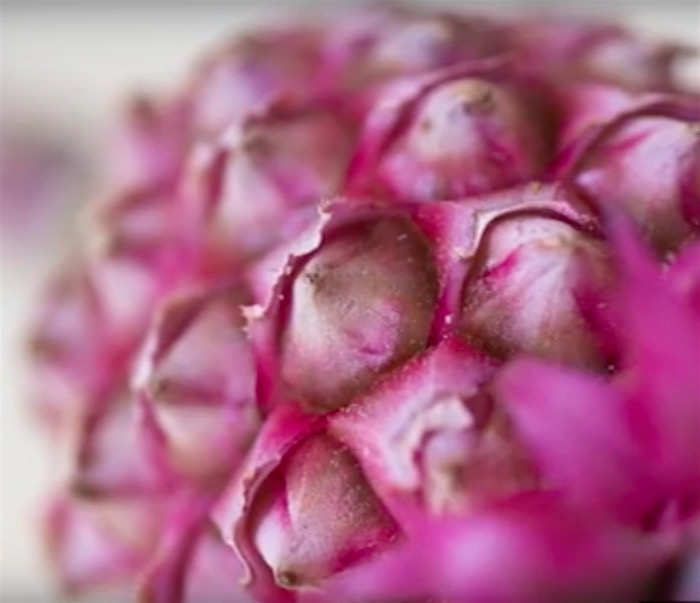 In case you missed it, last December the FDA gave Del Monte Fresh Produce permission to sell genetically modified pineapples in the United States. But up until recently, most people hadn't had the chance to feast their eyes on the pink pineapple. Now, thanks to Instagram, we get a sneak preview of what these pineapples – which are sweeter than the yellow variety – look like.
According to Oddity Central:
Del Monte Fresh Produce, one of the world's largest produce suppliers, has been working on pink pineapple for over a decade, and in December of last year, the company got permission from the FDA to sell them in the United States. Del Monte has already partnered with Dole, to have the new pink fruit grown in Costa Rica and Hawaii, and while it hasn't reached store shelves just yet, photos of the unusual-looking pineapple have been popping up on online social networks lately.
And more on the subject of pink pineapples from United New International on YouTube: https://youtu.be/J5PjqnKM4AU
Who makes the clips that keep bread bags closed?
Friday 26th of May 2017 10:40:57 AM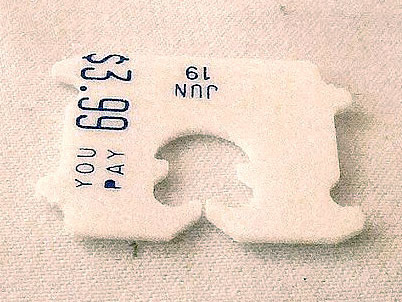 How many plastic bread bag clips does Yakima, Washington's Kwik Lok sell annually? "It's in the billions," says the company's sales coordinator Leigh Anne Whathen. According to Kwik Lok, company founder Floyd Paxton dreamt up the idea in 1954. I wonder if he imagined their other popular use as a makeshift guitar pick. From Atlas Obscura:
As the story goes, while he was on the plane, Paxton was eating a package of complimentary nuts, and he realized he didn't have a way to close them if he wanted to save some for later. As a solution, he took out a pen knife and hand-carved the first bread clip out of a credit card (in some tellings, it was an expired credit card)...

According to Whathen, Kwik Lok secured a patent on their little innovation in the early days of the company, and to this day, Kwik Lok remains one of the only manufacturers of bread clips in the world. Whathen says that the only other firm she's aware of is a European competitor called Schutte. Kwik Lok also has the distinction of still being owned by Paxton's descendants. Floyd's son, Jerre, ran the company until his death in 2015, and today it is owned by two of Jerre's daughters. "We're still going strong," says Whathen.
"Most of the World's Bread Clips Are Made by a Single Company" (Atlas Obscura)
(image: DANIELGAMAGE/CC BY-SA 3.0)
Who will wear this Star Trek tank top in public?
Friday 26th of May 2017 10:17:09 AM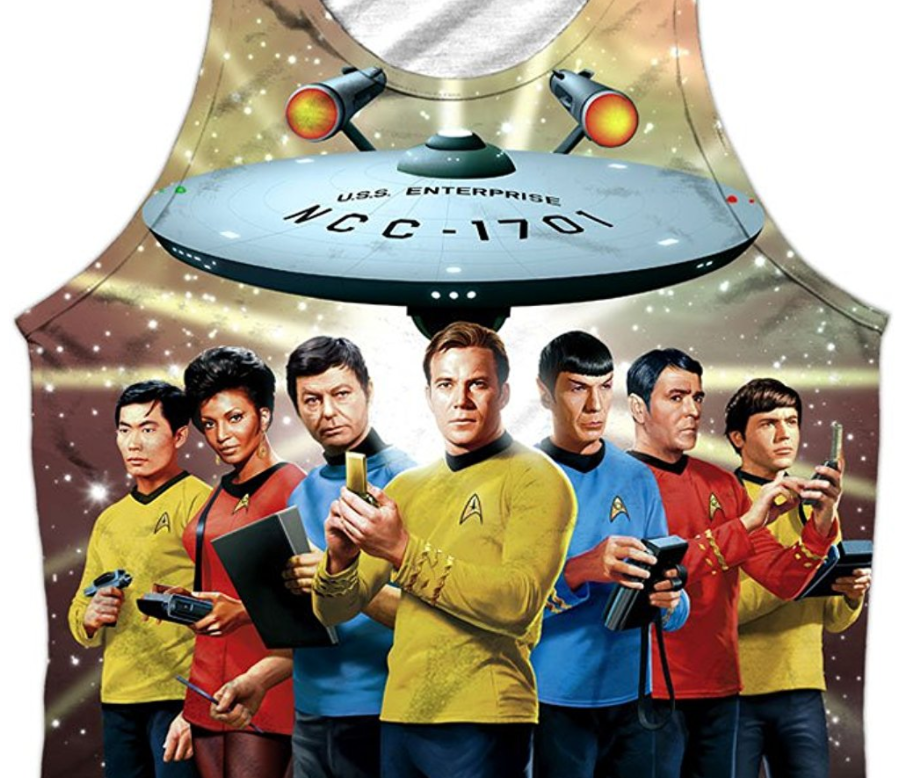 This has to be one of the most impossible shirts I've ever considered wearing!
Scotty looks worried.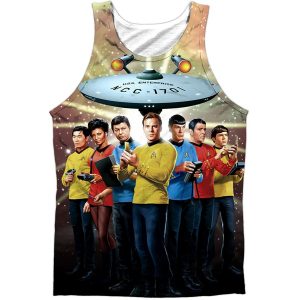 Star Trek Men's Original Crew Mens Tank White via Amazon
Angry gentleman plows into Moonlite Bunny Ranch with 18-wheeler while women sleeping
Friday 26th of May 2017 10:07:07 AM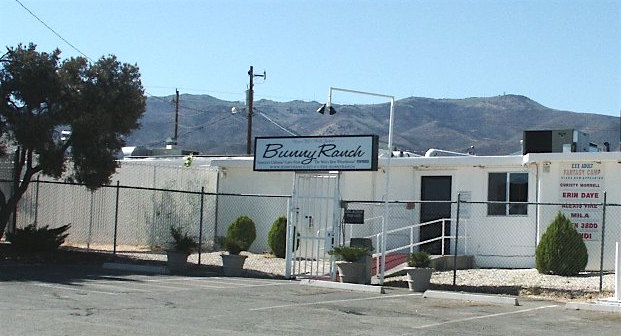 Brian Brandt, age 40, was wearing full body armor as he plowed into the Moonlite Bunny Ranch yesterday with a stolen 18-wheeler, causing extensive damage to the property. Seems like the Reno, NV man was holding a grudge against the brothel, which was featured in the reality TV show CatHouse, since his "bad experience" 20 years ago.
Fortunately, nobody, including 30 prostitutes, 10 customers, and 5 other employees of the brothel, were hurt.
According to The Washington Post:
Brothel owner Dennis Hof told the Association Press that none of the business's five employees, 30 female prostitutes and 10 customers inside were hurt during the crash, which occurred just after 4 a.m.

In tweets after the incident, Hof said that the women were "fine" and "pouring free cocktails." ...

Brandt was a trucker with the company and had been fired in recent months for what Blashfield described as inappropriate behavior.

Authorities have not revealed a motive, but News 4 reported that the station received a call from a man who identified himself as Brian Brandt in early May. The man on the call was upset, the TV station reported, and claimed that 20 years ago he had a bad experience at BunnyRanch.
Brandt "was arrested and charged with assault with a deadly weapon, destruction of property and possession of stolen property."
Image: Joseph Conrad
The best way to learn HTML is by watching this death metal video
Friday 26th of May 2017 10:02:38 AM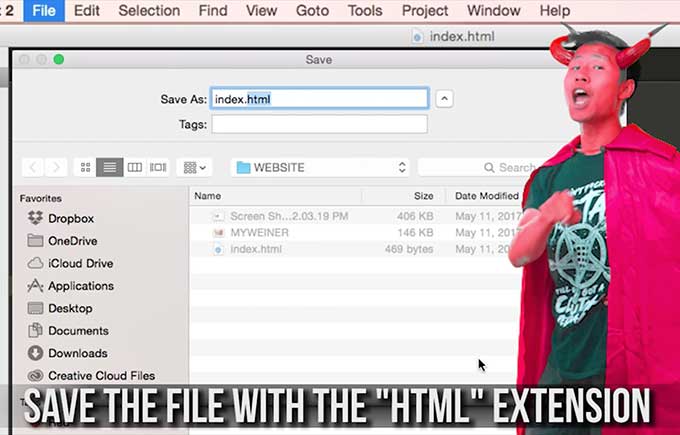 https://youtu.be/27dnddCq5gc
Here's how to make web page with cute dog photos, taught by Satan!
Growing things at home is easy, and fun!
Friday 26th of May 2017 09:58:53 AM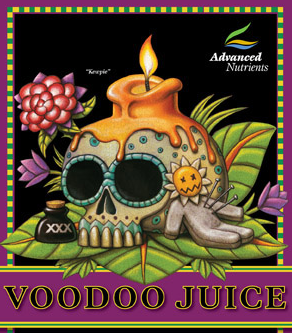 Boing Boing welcomes our new sponsor Hydrosys!
Having great success keeping that fern in the corner of your apartment alive? Thinking you might want to step up your gardening game, but have no outdoor space? Afraid your neighbors might object to what you are growing in those buckets on your deck? Relax. Things just got a whole lot easier...
Growing things at home is fun, safe, and doesn't have to be complicated! Hydrosys hydro- and aeroponic kits can help you become a master indoor farmer with ease! Ten or fifteen years ago it was enough to brew your own beer, now if you want to be cool you probably need to cultivate your own hops.
Hydrosys stocks and sells, everything you might need to start growing anything you could possibly imagine, like really almost anything... maybe tomatoes? Or some basil? Perhaps you may even grow some mandrake root!
Small home kits can throw off a bounty of salad fixings, flowers or other things that might entertain your guests. I am considering growing a crop of wheat and baking my own bread.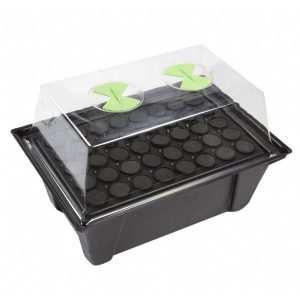 Seriously, Hydrosys has an incredible selection of gear for whatever your needs may be. If you are planning a small tabletop hydroponic selection of spices, or want to start your own cartel in your garage, Hydosys has you covered. They sell everything, even media and nutrients, irrigation systems, and seedling nurseries, Hydrosys is your online any-kind-of-plant you wanna grow hydro- and aeroponic superstore.
Based in merry old London Town, in the UK, Hydrosys ships from a warehouse in beautiful Spain. They regularly deliver to the United States of America, Canada and Australia. Their eager staff will have your home grow kit in your hot little hands within 10-21 days of ordering! You can also return anything you are dissatisfied with, within 14 days.
Sculptor pops eye into super realist model of a man
Friday 26th of May 2017 09:52:43 AM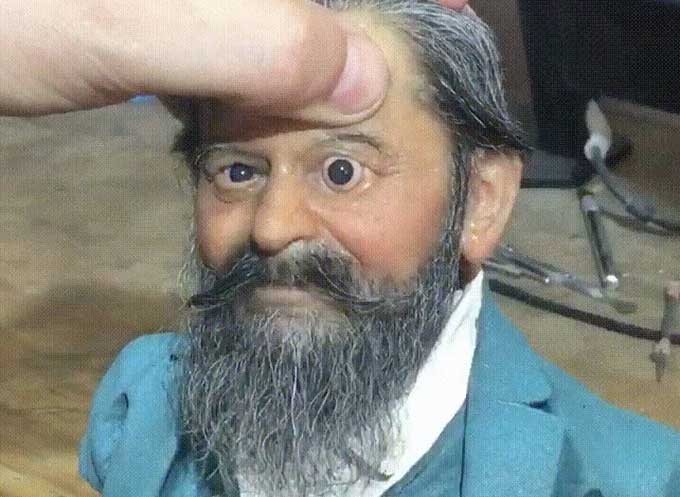 I'm trying to find the source video for this animated gif of an artist putting the finishing touches on an amazingly lifelike sculpture of a man.
[via]
Realistic sculpture
Sourpuss walks into a pole
Friday 26th of May 2017 09:46:14 AM

This gentleman was so busy taking umbrage at a motorist's driving style that he failed to pay attention to the approaching pole.